Our Farewell to 2019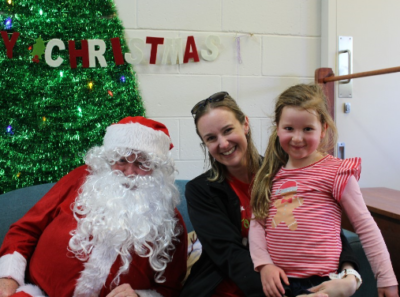 Discovery centres across the state have welcomed 2020 with programs continuing to nurture children's adventurous spirits, guiding and facilitating their joy for learning.
But before we could welcome the new year, 2019 had to be farewelled - and was done so in spectacular style at all services. There were parties, jumping castles, face painting, Christmas craft activities, entertainers, barbeques, ice cream and coffee vans, activities, raffles, sausage sizzles and visits from Santa; but whatever each centre did, the most important aspects of the celebrations were the same across the board, and that was providing a place for families to be together with their children – connecting or reconnecting, socialising, relaxing, reflecting and having fun.
The Gunn Street Discovery in Bridgewater chose to have their get together on a Saturday to ensure all families and siblings could attend the Christmas festivities, using the opportunity to bring together as many people as possible to make a truly inclusive celebration. Our service in Milpara ran an evening celebration for the first time and found that this enabled larger family groups to attend together. The Director, Heather McCarthy, said families used the opportunity to socialise with each other.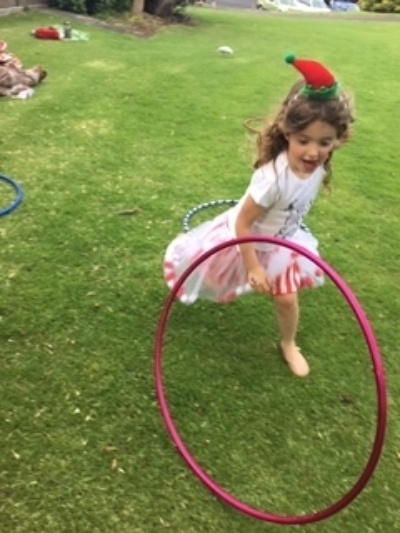 Jenny Gameau, Director of the Alexander Beetle House centre, also found this to be true at their event. It was held at the Burnie Park with not only the families socialising but also the educators getting the opportunity to have meaningful and relaxed conversations with families and continue to build on strong connections – all the while the children could run and play together. This sentiment was shared by many of the other services across the state.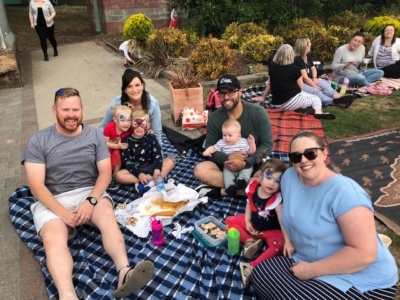 Bungawitta Discovery invited families to bring their dinner, a picnic rug and stay for as long as they could so that everyone can have a good chat! They have been running their end of year event for so long now that families and educators a like really look forward to the opportunity to be with children and socialise at the same time.
On the other end of the spectrum, Discovery's newest centre in Launceston had their inaugural end of year get together. For such a new centre it was great to see around 25 families come together and meet for the first time. Melissa Johnstone, Director of the Launceston Discovery, says the importance of the occasion didn't go unnoticed with families and educators having the opportunity to build relationships and start to form friendships.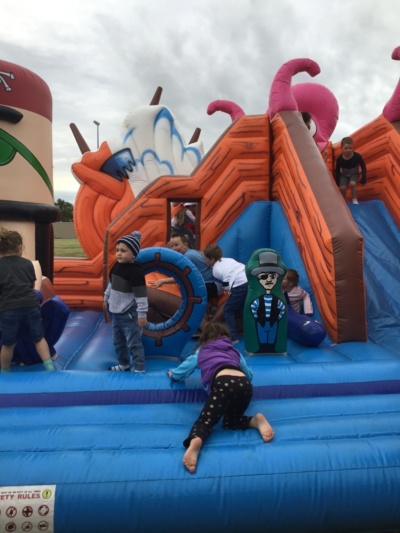 It can be such a stressful time of the year, but as Sharon Langley, Director of Ravenswood, says "We find holding events such as these a lovely way for our families to connect with us and each other and build strong relationships. We also love to see the pure joy and excitement of the children as they show us their painted faces or how high they can jump and love getting to know everyone in a fun environment."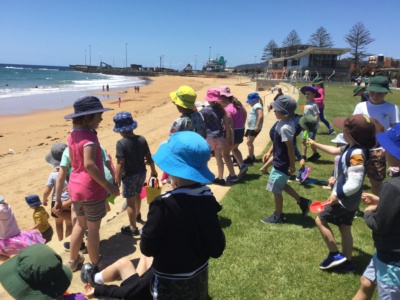 Fun was on the agenda for our Burnie OSHC vacation care program. They spent Christmas Eve together, going to the movies, hitting the beach and having a barbeque. One of the families joined in helping with the barbeque and one of the children commented to Kelly Crawn (the service co-ordinator) that they had so much fun they didn't even think about Christmas!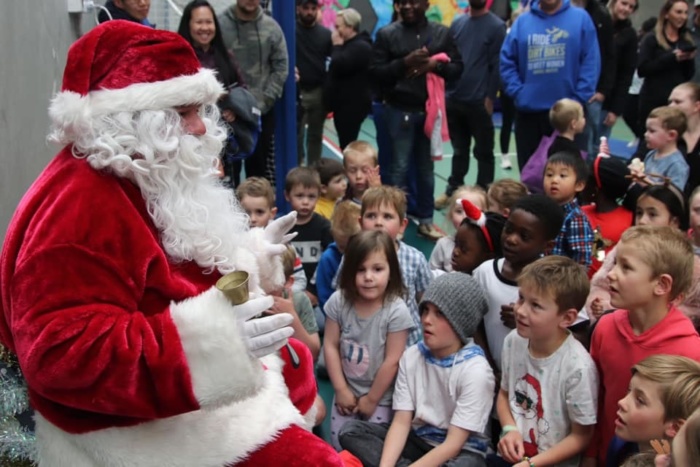 Dominic and Illara Discovery centres used the opportunity to raise a phenomenal $1300 for the Ronald McDonald House Charity! They also shared a very special Christmas lunch with around 170 people, as Trudy Petersen, Co-Director, says "It was lovely to all come together and celebrate as we believe Christmas is a special time to spend with loved ones, spreading joy and cheer around and also reflect on the year that was."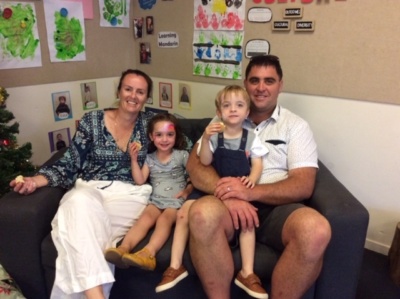 Continuing the spirit of giving and community, Ulverstone Discovery also held a raffle to raise funds for charity at their Christmas party – and with around 200 people coming in to be a part of the festivities they were able to pass on $361 to Care Flight.
Reflection of the year was also prominent at the Lauderdale Discovery, where children proudly showed family members through their environments and favourite parts of the centre, and everyone celebrated and reminisced together on a wonderful 2019.
Thank you to all our families and friends for making 2019 all it was - thank you for being a part of our community and working with us to achieve the best outcomes for all of the children.