Celebrating a career of contribution and devotion
Celebrating a career of contribution and devotion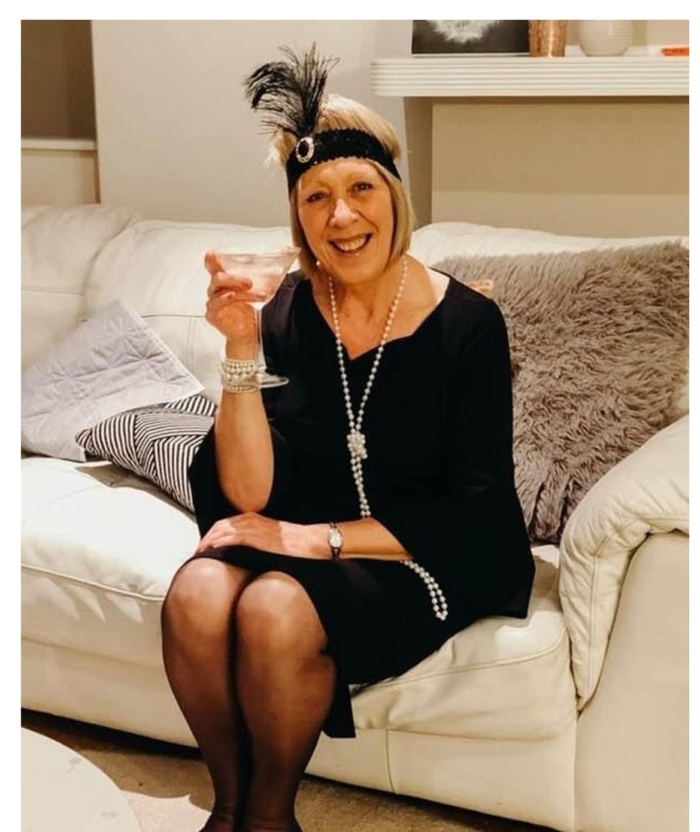 Educator Marg Goodrick was recently acknowledged for her 11 years with Discovery and also celebrated as she entered her retirement. Many of us at Discovery had the good fortune of being able to work with Marg; learning from her as she diligently went about her days in the centre mentoring and teaching new young educators, and most importantly nurturing and guiding the children she had in her care.
Marg's vast experience and knowledge will be sadly missed, but her legacy remains with all the educators and children who were lovingly guided with her gentle nature continue at the centre, at various schools, within the community and the early childhood education and care sector as they all take on their roles as leaders as time goes on.
As with many of Discovery's team, educator's like Marg offer fantastic learning and mentoring opportunities through the wisdom and character that life experience brings; teaching less experienced educators and inspiring the children in their care.
We like to believe that retirement will offer Marg new opportunities, which she will without doubt embrace wholeheartedly, just as she did at Discovery.
Marg reflected on her career and wrote this for us:
"Child care can be a challenging career choice, but it is also the most rewarding, watching little people learn and grow, their individual personalities developing and changing. The smile from a baby, or a hug from a toddler, telling us that we are trusted. Building relationships was always my favourite part of this career, watching and feeling the love and care given to each child reciprocated. I say 'career' because it is not just a job.
I began my child care journey in a large mid-city centre in 2000. It was here that I first met my dear friend Jane Sutton, who taught me so much! I had come from a teaching background so I knew little to nothing about program planning! I just knew I loved working with children.
And so my journey continued, when in 2002, a small 28 place centre at Lauderdale advertised for a 'Room Coordinator'. The next 3.5years were spent learning different programming styles and making more new friends, among them Louise. It was a wonderful place to go to work each day, even if the old school building was all but falling down! It was an added bonus to be living and working in the same community.
At the age of 50 I completed my Diploma of Children's Services thanks to the support of Owner-Director Sue Pamplin. when she sold to Pixie Child Care, the staff all went too. There followed another couple of years of new direction both with management and coming to grips with the 'Essential Learnings' program. Pixie were a great team to work with, under the direction of Lynn Rayner. It was here that Krischelle and Emma began their careers.
When I look back now, I have made many lifelong friends through the Early Childhood sector, among them parents and families.
I've been very fortunate in that I've never had to apply for another position since I began at the Lauderdale Child Care Centre. Each time the business sold the staff were part of the deal!
In 2009 the biggest change occurred when Jo and Lyndon Walsh became my new employers. This would become the longest stint in one place, in my working life!
Discovery Early Learning completed construction of our new (and current) long day care centre on Acton Road, and along with friends and colleagues we had the pleasure and privilege of setting up the new rooms.
What followed were 11 years of hard work, fun, pure joy, and some tears. We lost our beautiful friend and colleague Chris (Dale). She was loved by children and staff alike, and is still dearly missed.
I was sad to leave after developing such a wonderful, supportive relationship with Jo and Lyndon, and the Lauderdale Discovery management and team (you all know who you are!).
My greatest regret was not being able to say goodbye personally to the children and parents, some of which I have known for many years. However, sudden hip-replacement surgery tends to throw a curve ball!
Thank you to all who have made my journey, particularly here at Discovery, so enriching, happy and memorable.
Keep loving, caring for, and nurturing those little lives."
- Marg Goodrick, February 2021