ANZAC commemorations 2020
ANZAC commemorations 2020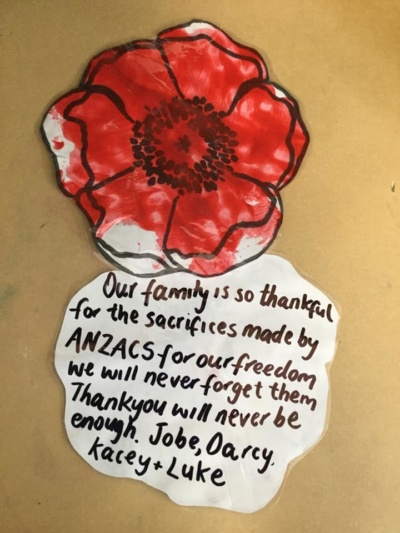 The children at Alexander Beetle House helped to make a wreath of hand painted poppies and fresh rosemary which we had hoped to lay on the Burnie RSL steps today.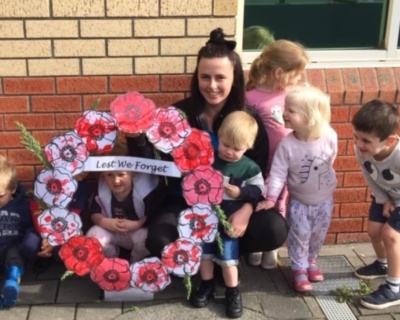 The current restrictions in our area prevented the excursion, so instead, we proudly hung it on our front fence. We invited our families who are having some time away from the service to share any messages they wanted included and wrote them on poppies and hung them up too.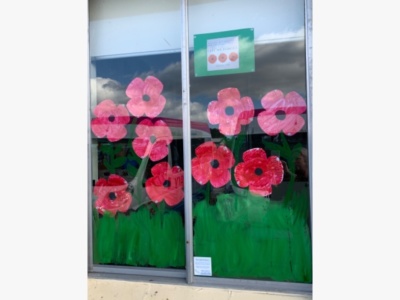 Children in the Possum and Kookaburra rooms at Gunn Street Discovery have been working together on painting and making poppy flowers with paper plates, paper shapes and paint. Educators talked with the children about the colours and the significance of poppy flowers and the meaning of ANZAC day. As part of the Brighton council community, educators then thought it would be a lovely idea to share the children's artwork in the window of the service as apart of the councils window walk theme with in our community due to our usual services being cancelled. This is our acknowledgement and tribute to the time we have taken to remember leading up to tomorrows light up the dawn commemorations.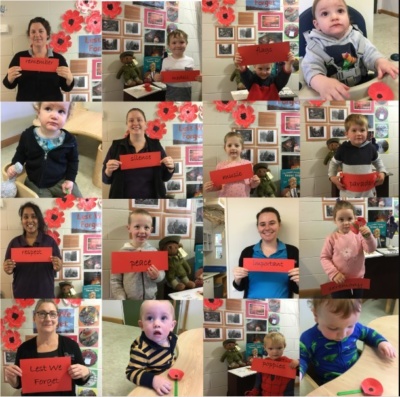 At Milpara, children made poppies and listened to the story 'My Grandad Marches on ANZAC Day.' Families were able to take part in ANZAC Day ceremony from home, and educators spoke with children about how they could do this. Lest We Forget.